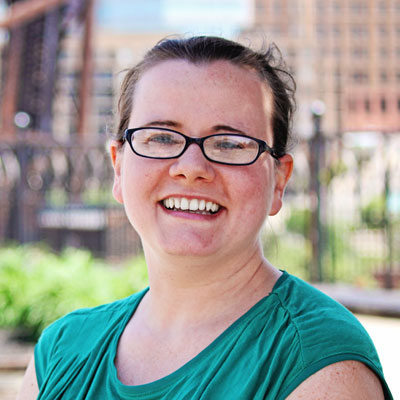 Mary Gannon Joins Design World Network as Senior Editor
Fluid power and motion control industry expert brings insight to growing engineering audience
CLEVELAND–(BUSINESS WIRE)–WTWH Media, LLC, an integrated b2b media company serving the design engineer and renewable energy markets with over 30 technology based web sites and print publications, today announced that Mary Gannon has joined as Senior Editor of Design World.
"Mary is a natural fit to our growing team"
Mary brings extensive writing experience to the editorial team, having covered the motion control and fluid power industries over the past eight years. For Design World, Mary will continue to support the fluid power & motion control industry while leading the content development efforts of ConnectorTips.com and WireandCableTips.com.
"Mary is a natural fit to our growing team," said Paul J. Heney, Editorial Director. "She is well known in the design engineering community and her approach to media aligns with our business premise that media has forever changed and must be delivered on users terms." Since launching in 2006, Design World has remains the fastest growing engineering network reaching over 300,000 unique visitors monthly serving in excess of 6 million page views.
According to Mike Emich, Co-Founder and Publisher of Design World, "We will continue to invest in technology, content development, and community building. We remain optimistic and encouraged by both users and advertisers most positive feedback while working with us."
Make sure to follow Mary on Twitter, @DW_MaryGannon. She can be reached at 440-234-4531 or mgannon@wtwhmedia.com.
About WTWH Media, LLC
WTWH Media, LLC amplifies content, engagement and conversions in several growth b-to-b markets. The WTWH networks serve design engineers, engineering management, and other professionals in automation, medical equipment, motion control, off-highway, packaging, semiconductor and renewable energy markets among others. More information at www.wtwhmedia.com.